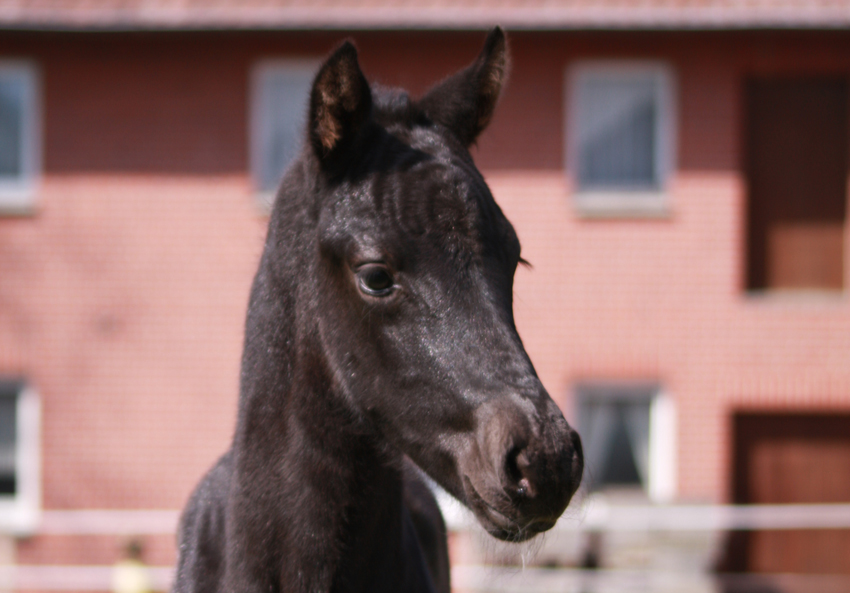 This typey Secret stallion colt named Secret Power puts a smile on our faces every day🥰. What a guy! For a few days he already goes to the pasture. He enjoys the sunshine with mom. He likes to romp, pluck at the grass, drink milk and then first again a round of sleep😴.
It's so nice to sit with us in the garden right by the pasture. We are aible to drink a cup of coffee and then watch our Secret stallion colt playing💐.
The secret "Secret" has been revealed … this posh youngster was undoubtedly a very special addition to our station. Due to his outstanding type brilliance as well as his exceptional potential for movement. He is a son of the triple world champion Sezuan is an absolute exception. Three basic gaits in equal measure of high rarity value – step, trot and gallop of the highest quality. This stallion grew up very gently and causes open mouths from the first moment. Hard to beat rideability values complete this impressive model.
The very first appearance under the saddle caused a veritable hype far beyond the country's borders. Large advance laurels, which was to be confirmed. But even these high expectations fulfilled Secret effortlessly, as he finished with a dressage end note of 9.5 in Schlieckau. He was able to shine again at the Bundeschampionat in Warendorf. H was "only" voted Vice Bundeschampion due to the foreign rider scores. A thoroughly controversial decision, because of all the rideability values (Fremdreiternote & Richter) from Schlieckau, there with the grade 4 times the 10.0 rated. That could not have been better.
His mother Bostrade by Jazz x Flemmingh takes super care of him. Bostrade is Ster Prok Ibop. She herself is placed up to medium level and already has top successful offspring 🐴. Bostrade has a fantastic breeding value of 157! She comes from the Fastrade line, Merrielijn 142. Bostrade is out of the breeder family 368. Her full brother VIC by Jazz is licensed.
Too bad the stallion Secret is not available this year😩.