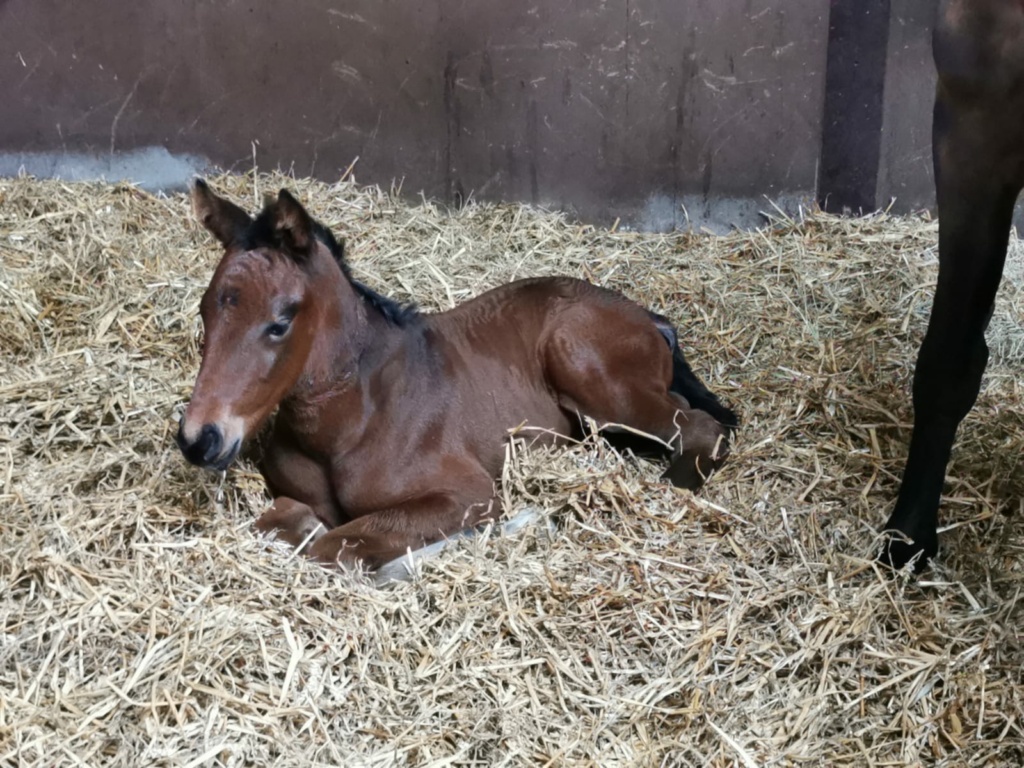 Foal by Glamourdale x Jazz born!
We are very happy that our trio is now complete!
Jackie S by Jazz has got a typey foal by Glamourdale. He is long legged and has diagonal white markings on his feet. Otherwise he looks like mom Jackie – like all her foals :-). Just 36 hours old he already showed us his first trot – we are just thrilled.
Stallion Glamourdale is the undisputed champion of the 2014 Stallion Inspection, the Reserve Champion of the 2014 KWPN performance test and the 2018 "sovereign" FEI World Champion of 7-year-old dressage horses. Glamourdale is beautiful, Glamourdale is impressive, Glamourdale is superbly bred, Glamourdale is extremely talented, Glamourdale is complete, Glamourdale: "he's got it all". Glamourdale is a son of the "producer of champions" Lord Leatherdale, out of the preferent prok mare Thuja (s. Negro), one of the best brood mares in the Netherlands.
Thuja is the dam of the top stallion Glamoudale and both 'Elite' mares Zonnebloem (s. Polansky) and Fresia (s. Jazz). Thuja is a full-sister of the English A-cadre top Grand Prix horse Numberto (Spencer Wilton) and the cousin of the very successful Small Tour horse Willem Alexander (s. Negro x Flemmingh x Ahorn). Great granddam Clementine (s. Ulft) produced Händel (s. Wolfgang), Michael Whitaker's international top horse.
Glamourdale showed a uniform collection of well-developed, long-lined and appealing foals who have a good dressage model. The walk has good scope, the trot is uphill, has good scope and elasticity. His foals trot with an appealing forehand. The canter is powerful, has good scope and elasticity.
Jackie S from Jazz is a super chic blood marked bay mare out of one of the best Dutch dam lines. She combines the best Dutch dressage bloodlines. The strain has a breeding value of 160! It is the well-known Daula strain Merrielijn 31 and breeder family 20 – Jackie S from Jazz half sister is the dam of Janeiro Platinum (breeding station Schockemöhle, Mühlen)! https://www.horsetelex.de/horses/pedigree/1933201 The strain is very fertile and has already produced many highly successful horses. Jackie was first used in breeding in 2017.
Jackie S and Glamourdale are registered by KWPN Association.
So far she had 3 fillies with enormous quality by Fürstenball, Jovian and For Romance I